The UK Government have announced a significant investment in the cyber security sector in Northern Ireland. The Cyber-AI Hub to be located at the ECIT institute in Belfast will bring together cyber security researchers from CSIT (the Centre for Secure Information Technologies) and industry to apply emerging AI technologies to the cyber security challenges that face society today.
This £19M investment will deliver a new Doctoral training program which will create fully-funded PhD positions at CSIT, and bursary opportunities for students to join Queen's MSc programs in AI and Applied Cyber Security. It will also establish the Cyber-AI Hub as a place where industry and academia can collaborate effectively to solve critical security problems, leveraging CSIT's world-class research team.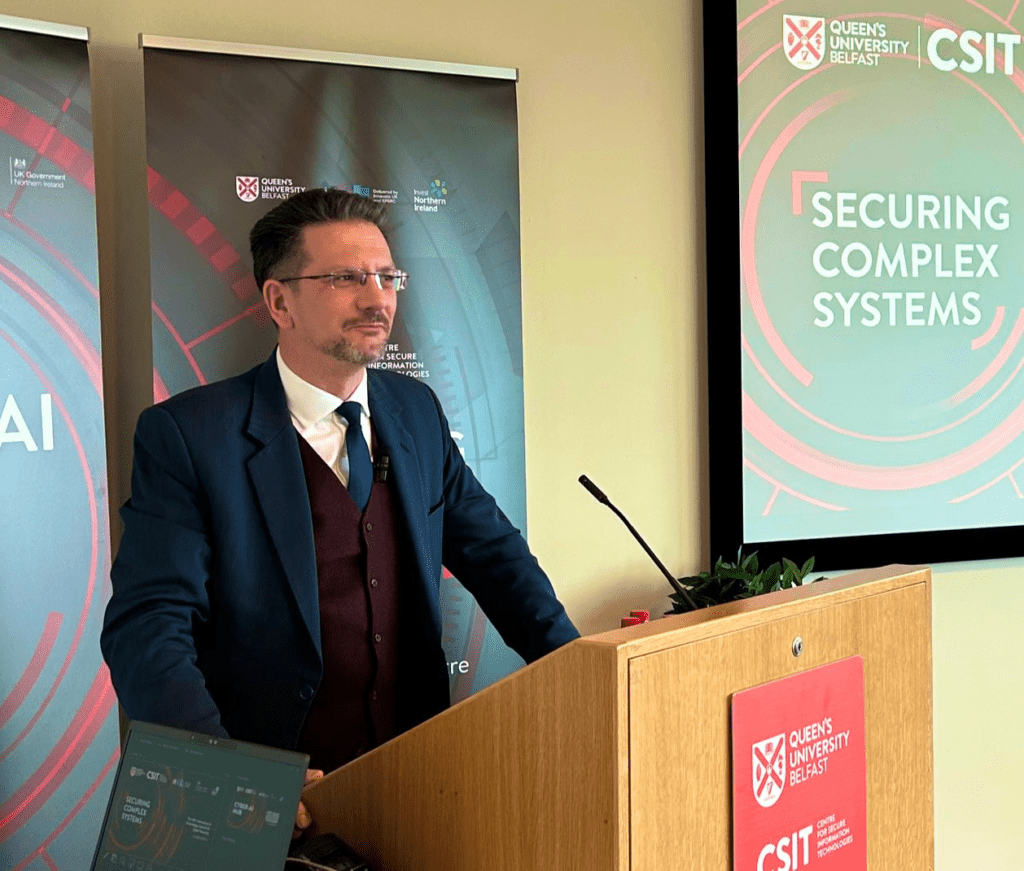 Speaking at the event, Minister of State for Northern Ireland Steve Baker said:
"This funding will help to create jobs and strengthen Northern Ireland's economy, ensuring NI continues to lead the way in cyber security.
"We have world-class talent and expertise in NI, and the Government is committed to developing cyber security professionals, here and across the UK."
The team at Ampliphae have been involved in the Cyber-AI Hub project since it was conceived in 2019, helping to shape the program and provide an industry viewpoint. The Hub concept is a fantastic way to generate R&D-led growth in the cyber sector within Northern Ireland. This is a major vote of confidence in the Northern Ireland cyber security sector, and builds upon the work of the NI Cyber Cluster, of which Ampliphae is a founding member.
Ampliphae's CEO Trevor Graham presented our vision for the Cyber-AI Hub and the benefits that it can bring to the cyber security sector in Northern Ireland.
Trevor said "the Cyber AI hub creates another opportunity to leverage the world-class academic work going on in CSIT and bring it out into industry – where it can help us do a better job of improving everyone's cyber security. The strong emphasis on collaboration is critical: the Hub will bring big multi-national corporations together with small indigenous startups in an environment where synergies can be explored and new ideas and opportunities can be created."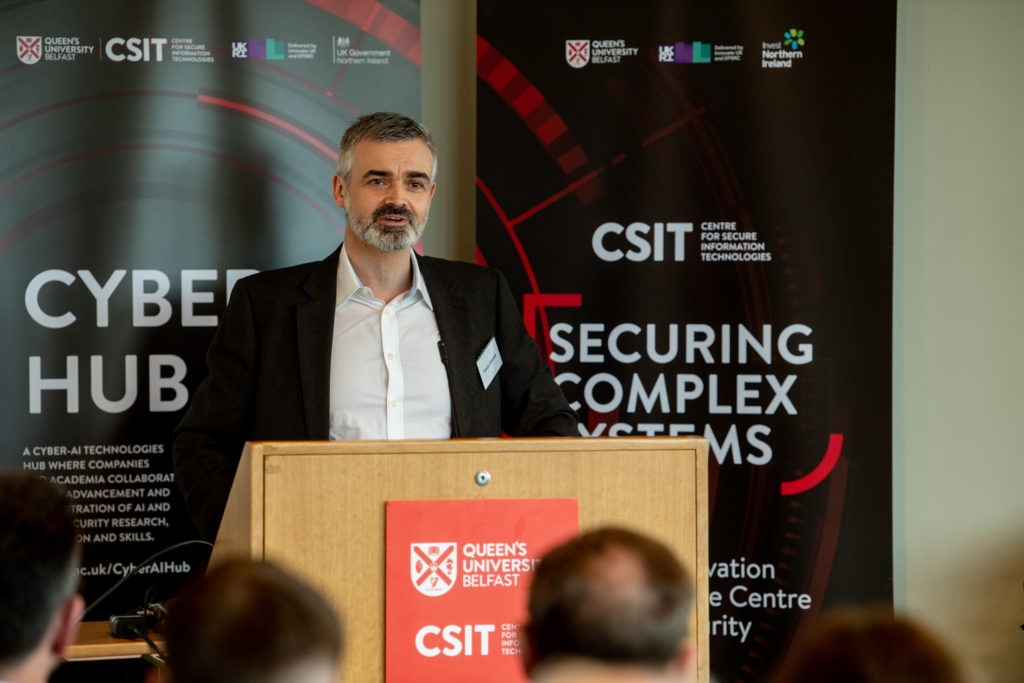 The Ampliphae team look forward to continuing to collaborate with CSIT and help shape the Cyber-AI Hub as it develops.