Are you serious about SaaS?
Ampliphae SaaSGuard allows your whole team to use SaaS to save money and accelerate innovation, without worrying about the risks involved
Interested in a FREE, personalised, SaaS Risk Report?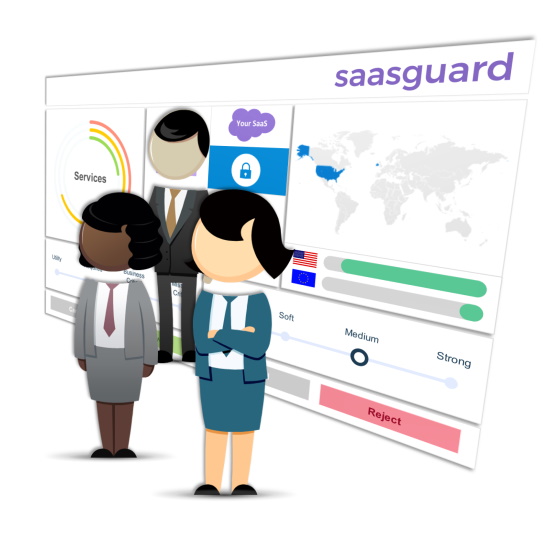 How can we help you today?
Help to discover and manage cloud-based shadow IT in support of SAM, ITAM or risk management
Help to ensure your approach to data governance is not jeopardised by SaaS adoption.
Help to ensure your compliance with privacy legislation is not jeopardised by SaaS adoption.
Help to ensure your approach to SAM is not jeopardised by SaaS adoption.
Our products and services that will empower you to get serious about SaaS
You can use SaaSGuard to reduce risk and ensure a positive return on your investment in SaaS
We can assess how you are using of SaaS and help optimize your approach for your team
Making effective use of SaaS is vital to the future success of your enterprise.  But with SaaS comes a dilemma.
Your users love SaaS and are already adopting it for the benefits it brings.  But could they be focused on maximizing benefits whilst ignoring the latent risks?
Are you taking this problem seriously?
SaaS offers a different way to adopt software.  But that also means your IT team is not in control of the SaaS your users are adopting.
SaaS needs to be managed differently.  This starts with understanding how SaaS is spreading through your organisation.
To understand why this is important – watch our video on SaaS Penetration.
SaaS may already be critical to how you do business every day.
But SaaS presents a very different type of risk – you are no longer in direct control of your applications and data.
Do you know how to maintain SaaS Balance and ensure the benefits outweigh the risks?
Watch our video on SaaS Balance to learn more.
SaaS is driving innovation at an unprecedented rate. The amount of SaaS penetrating your organisation will increase exponentially.
Does your team have the resources required to maintain good SaaS Balance?
Have you already been forced to decide between accepting risk or missing out on innovation?
Watch our video to understand a better option.
To take SaaS adoption seriously, you need complete control of every SaaS Application.
Not just the SaaS purchased centrally, but all the SaaS your users adopt.
You need a force multiplier for your governance team.
You need automation and collaboration tools that take a different approach.
Watch our video to learn more.
Organisations who are serious about SaaS with Ampliphae